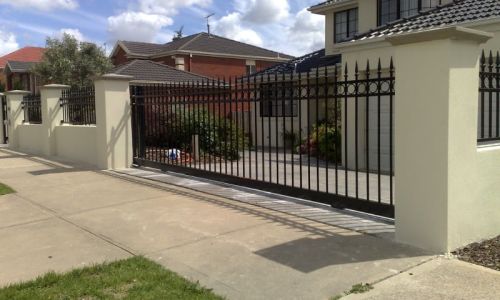 Automatic Electric Sliding Gates Melbourne
Automatic electric sliding gates Melbourne are very popular for residential commercial and industrial properties because they provide convenience, security and style.
All of our custom made gates can be designed with gate automation in mind. We have over 35 years of experience and will be sure to have a solution for your project and your budget. The experienced team at Haven Fencing can suggest practical solutions for automatic or manual gates for your home or commercial premises.
If you have existing manual gates we can discuss converting these to automatic electric sliding gates. Every automatic gate we install is safe, secure, and offers peace of mind. They are extremely practical if you live on a busy road. They are very convenient if you want to avoid the inclement and often changeable Melbourne weather.
Automatic Gates – Applications
Automatic gates are popular in Melbourne in many applications including the following:
Home driveways
Commercial property and driveways – heavy and light traffic
Factory entrance and driveways – heavy and light traffic
Secure your premises
Schools – heavy and light traffic
Sliding or double swinging action
All automatic electric sliding gates are motorised using a safe low voltage system. Access is granted using remote controls which can be operated from your car or a keypad inside the home.
You have the option of a swinging gate or a sliding gate. A sliding gate is space efficient in that it can slide effortlessly behind your fence and out of view. Swing gates open in the middle to create a lovely design and improve the look of your driveway.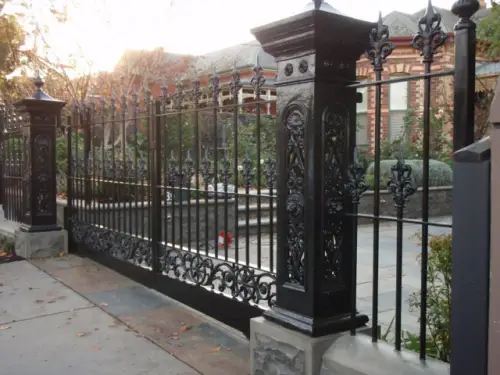 Automated Gates – Materials
Haven Fencing is experienced in designing, building and installing automated gates in a wide range of different materials to suit the purpose, including:
Tubular Steel
Chainwire
Weldmesh Fencing
Wrought Iron Fencing
The team at Haven Fencing is passionate about providing quality products and getting the job done right and on time. For high quality workmanship and dedication to customer service, contact the team at Haven Fencing, Melbourne's leading installer of automated gates.
Automated Gates – Benefits
Our driveway gates increase security and improve the look of your residential or commercial property.
Manual or automated gates
Remote control access
Custom design that will fit in with your home
Control who comes and goes from your property
Conversion from manual to automatic
Secure
Complete the look of your property
All of our electric automatic gates are custom designed to ensure that they will match any existing space or exterior décor. Provide us with the measurements of your driveway and we can get an obligation-free quote back to you in no time at all. From automatic, swinging, through to sliding electric gates on residential and commercial projects – at Haven Fencing, we do all styles of fencing and gates.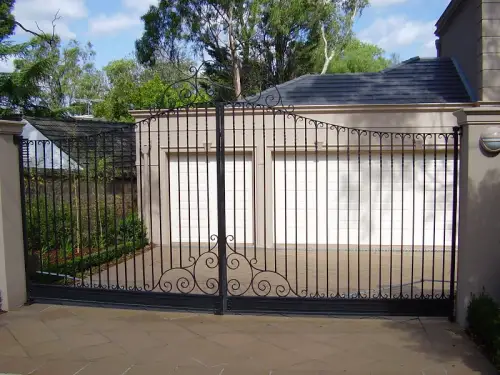 Automated electric gates – completed projects
Haven Fencing has completed many automated electric sliding gate projects in Melbourne. Click on any of the images below to view a gallery of some of these projects demonstrating the various styles of automatic sliding gates.
Automatic electric sliding gates – request a quote
Use this form to contact Phil Curtis directly to request a quote for your automatic electric sliding gate project.
If you have plans or images (even from your phone), please upload these using the File Upload facility.